It's been awhile hobbyists  and we're happy to be back together and chatting about all our crafty endeavors and failures!
We talk about life, the newest addition to the family, and what's been happening in both our lives. Also, we go over the few crafty things we've attempted lately and share our "failure is fertilizer" projects.
Dori has been busy attempting a new quilt that hasn't gone quite as she had planned. She's sticking with it though and doing her best to work with what she has so far!
Jake and I got crafty in the kitchen and we tried to make some Tasty cake batter cookies. While they look cool, they were not edible.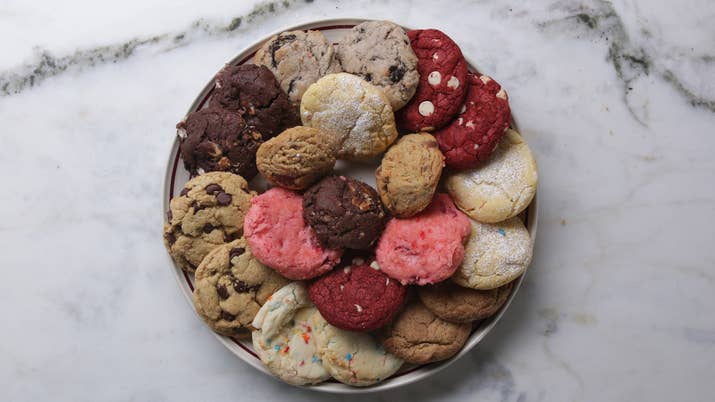 Dori recently met up with a fellow So Cal crafter LoColleen! She bought a stitching frame along with a whole bunch of goodies for her cross stitching hobby.
The summer is upon us and we're hoping to set up a So Cal Quilter's Run meet up at one of the participating quilt shops during the run. If you are or someone you know is a fellow So Cal quilter participating in the run, follow us here and on Facebook (link below) to find out more details as we make plans for July!
Like us on Facebook: Hobbies Up To Here
Subscribe to us on iTunes: Hobbies Up To Here
Check out our YouTube channel: Katie V. with Hobbies Up To Here
Tune in for some Periscope fun: Katie V.
And follow us on BlogLovin: Hobbies Up To Here
Pop by on Instagram: Hobbies Up To Here